Client Finder is a step-by-step course for independent creatives.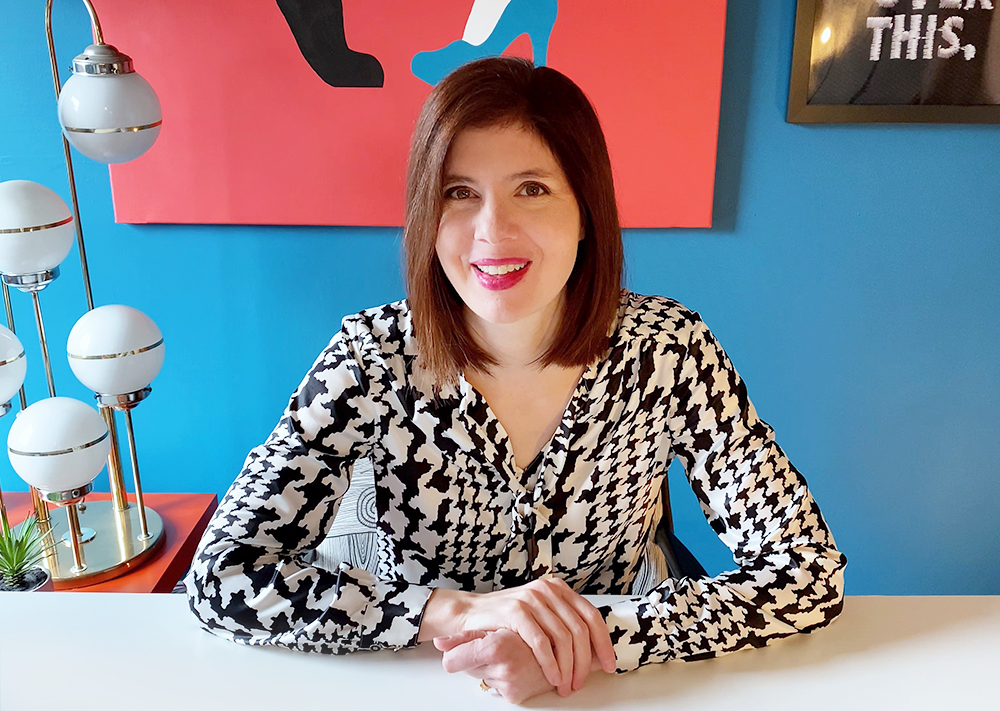 Discover a gold mine of new clients.
I'm Jessica Jones, a graphic designer working as a solopreneur for over a decade. Like many freelancers early on, my paid projects were small, random, and inconsistent. A flyer here and there, logos I didn't charge enough for—and my method for getting new work was to wait and hope. Not effective! I felt stuck.
But over time, I figured out how to create a steady stream of satisfying work. Each week brings several new inquiries for large, multi-month projects. (Even during a pandemic). As a solo designer, that's far more work than I have time for—a great position to be in. I want that for you, too!
Everyone deserves ample amounts of the work they love.
This class is for you if:
You're just getting started as an independent creative. You want to start strong instead of floundering for years. 
You've been at it awhile, but you're struggling to find interesting work that pays enough. You're tired of putting up with that!
You're at a full-time job dreaming of going independent, but you're not sure how you'd start finding clients of your own. You want to rest assured you've got a plan that works.
No more waiting for ideal work to fall into your lap. Proactively go get it.
I often get emails from freelancers wondering...
What should I do to start finding clients, or get more, better clients? 
Do I have the right kind of website?
Do I have enough in my portfolio to help clients trust me?
Should I work for free or cheap to get started?
So far, I can only find clients who won't pay as much as I want—how can I make more money?
Where can I find leads to reach out to?
Networking events give me hives. Are there introvert activities I can do instead? (Spoiler: ABSOLUTELY YES. That's what this class is about.)
I'll cover it all.
The content is coming from my perspective as a graphic designer, but freelancers in other creative, service-based fields could adapt the same steps.
Are you an introvert? Me too.
That doesn't mean you're at a disadvantage when it comes to finding awesome clients. In fact, you will probably excel. This course is perfect for those of us who hate cold calling and networking events. You can do everything I'll suggest from your desk. In your PJs, if you want, because no one is going to see your fuzzy slippers. Enjoy your nice music and good coffee while you land more, and better, clients.
What's included in this course:
Work at your own pace. Short video lessons explain the steps to take. In total, you will get:
13 video lessons
1.5 hours of video content
A step-by-step checklist of 21 action items
3 downloadable worksheet / template files
1 year of course access from day of purchase (formerly 3 months)
A PDF outline recap at the end of the course for review anytime
Watch a preview video below.
Course Curriculum
Module 1
Decide what kind of clients you want. The merits of choosing a niche, a 6-page workbook to help you discover your options, and how to overcome possible concerns.
Module 2
Create a strategic website. The content to include to make your website a powerful sales tool, plus the best, most fun ways to get portfolio pieces if you need them. (Plus pitfalls to avoid.)
Module 3
Announce your services to your network. Your network of friends, family, and colleagues can be great allies—here's what to say to them.
Module 4
Generate a list of clients to contact. How to mine the internet using Google to find leads whenever you need them, and how to organize them.
Module 5
Directly contact potential clients. Instead of waiting for clients to magically find you, here's how to reach out to potential leads (in ways that are not scary, using templates so you don't have to think very hard.)
Module 6
7 Bonus client-finding strategies. A range of tactics, both quick and easy, or long-term and powerful, including my all-time favorite method, SEO.
The focus of the content
Though I briefly list social media and digital ads as tactics in the Bonus Strategies, this course is not a how-to for using social media to gain clients. In my experience, most clients aren't spending time following designers on social media. Design is not their area of interest; their business is! I believe it's more effective to identify your desired clients and then tailor your website and communications to them accordingly.  
This just might be the best $99 you'll invest in your creative business.


If you get one new client as a result of this class, you've already paid for it.

FAQs
Do I need to be a graphic designer to benefit from this course? No. Although the content is coming from my perspective as a graphic designer, freelancers in other creative fields can adapt the same steps. It is designed for service-based businesses, not product-based (think copywriters, photographers, web designers, etc.)
When does the course start and finish? You will have instant access to the full course when you enroll. Video access is available for 1 year. Keep the worksheet downloads forever. Complete the steps at your own pace. 
Will I get personal attention from you, Jessica? This course doesn't include coaching, since I'm busy working on my own client projects. But you can email me if needed!
What if I am unhappy with the course? If you're not satisfied, contact me within 30 days of purchase and I'll provide a full refund.
Do you offer scholarships? Yes! If you can't afford this class but really want to take it, contact me.

I have learned new ways to get to my ideal clients without being "salesy." Showing examples really helped and the PDFs are very valuable too! I think most of the beginning or even some experienced designers can learn much from this course.
—Glaiza Ganaba, web designer

My aversion to self promotion runs deep, but I learned that there are some clear ways to work around that problem.
–Mitch Baker, graphic designer

Yes, I would recommend this course! The content was streamlined and not overflowing with extraneous information that I didn't need. I also loved that the video lessons felt personal rather than clinical. I am very excited to explore SEO as a marketing tool... the SEO tips given in the course were super concise and helpful.
–Max Murphy, graphic designer